DPAF scholarships have two different areas of focus: patient scholarships and PA scholarships. As a 501c3 organization, our mission is to support patient communities as well as the medical providers that treat them. By providing scholarships to both patients and providers, the DPAF can expand its reach and ensure that our support touches both spectrums of the dermatology community.
For Providers
As a newer foundation, the DPAF continues to grow and expand its programming and charitable efforts. Through sponsorships and charitable grants, the Foundation continues to build new programs and opportunities for PAs and medical providers to give back to the dermatology community in a meaningful way. There are many programs we hope to support in the near future such as medical mission trips, however in the meantime please see below for our current opportunities. Should you have any questions, please email admin@dermpafoundation.org.
CSDF Camp Wonder – Become a PA Volunteer
Each year the DPAF sponsors two dermatology PAs to attend Camp Wonder as volunteers. Camp Wonder is a camp for children with severe skin disease and typically takes place in June. This is a fantastic opportunity for a once in a lifetime experience where PAs get to meet exceptional children and make lasting connections. Support for PAs traveling to Camp Wonder is part of our $20,000 Annual Silent Auction fundraising goal. Our silent auction is held each fall typically in October and November.
The Call for Volunteers is released each February and all PAs interested in volunteering are encouraged to apply. As the official charitable arm of the Society of Dermatology PAs, the DPAF strongly encourages those PAs who are SDPA members to submit their name for consideration. Each of our two volunteers is provided with up to $1,000 in expense reimbursement and will have lodging and meals provided on site by Camp Wonder. the DPAF simply requires that PA volunteers are dedicated to the cause and capable of staying for the full week of camp. To ensure both the volunteer and the campers can build a lasting relationship, staying for only part of the event can be detrimental to the experience for both participants.
Interested in becoming DPAF Camp Wonder volunteer? Save the date for the upcoming session of Camp Wonder and mark your calendar for our February submission period.
More About Camp Wonder & Past Volunteers:
Former Camp Wonder campers, Mark and Stephanie, stopped by the SDPA's Dermcast Studios to talk about why they love Camp Wonder, what made them decide to become Camp Wonder counselors and how Camp Wonder became part of their community.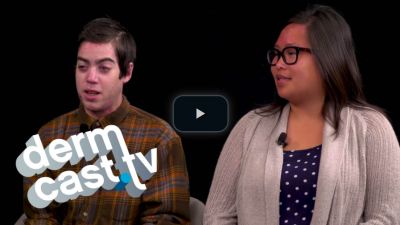 ---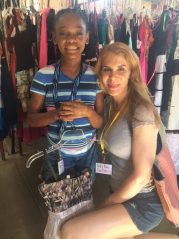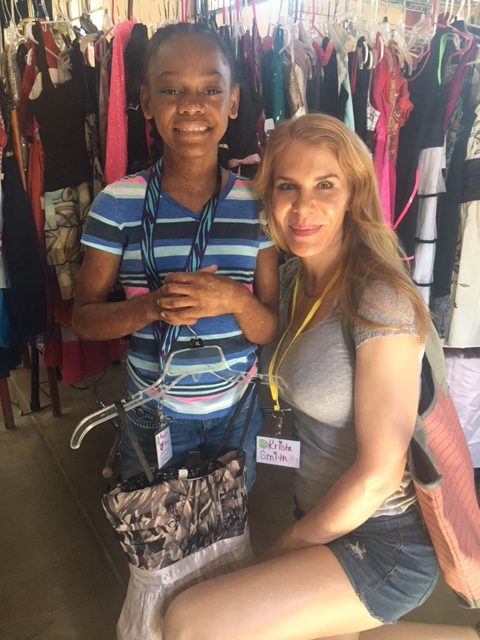 SDPA Fellow member Krista Smith became the first DPAF PA volunteer to travel to Camp Wonder in June 2017. Following her week at camp, she wrote a touching account of how the experience changed her outlook on life and the wonderful connections she made during her time there.