Corporate Donors
A special thank you to our Corporate Level Donors! Due to the generosity and support of our corporate, organizational and individual level donors, we are able to work towards achieving the goals and missions of the Foundation.
CORPORATE CHAIRMAN'S / Founding CIRCLE Donors
Corporate Diamond ($50,000+)
The Society of Dermatology Physician Assistants (SDPA) is a 2,700+ member strong 501c6 non-profit professional organization composed primarily of PA members who provide dermatologic care or have an interest in the medical specialty of dermatology. The Dermatology PA Foundation (DPAF) is the official philanthropic foundation of the SDPA. The SDPA has generously contributed over $300,000 towards the DPAF's mission and goals in 2016. Learn more about the SDPA and their programs at DermPA.org, SDPACconferences.org, HireADermPA.org or Dermcast.tv.
---
Corporate Platinum ($25,000)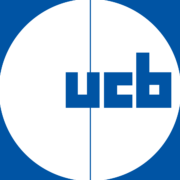 At UCB, we come together every day to work, laser-focused, on a simple question: How will this create value for people living with severe diseases? Patient value is not just what we say, but how we live. It is our culture of care, embodied by our patient value strategy. That's because how we do business – from discovery to development to delivery – has been transformed and redesigned around the patient and their individual experience. Patients are at the heart of everything we do, inspiring us, driving our scientific discovery, and leading us to rethink the patient experience. By fulfilling our commitment, driving innovation, and providing patients a meaningful experience, more impactful solutions are on the horizon.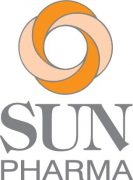 Sun Pharma is the first pharmaceutical partner to fund a research program specifically designed to support research and scholarly activity among dermatology PAs. This exciting new program helps the DPAF to take a large step forward in one of our key initiatives, PA led research in the field of dermatology. If you would like to learn more on how to partner with the DPAF as a pharmaceutical sponsor of PA led research, or any of our initiatives, please email info@dermpafoundation.org.