The Dermatology PA Foundation (DPAF) was established in part to help expand the impact of philanthropic activities of dermatology PAs. The SDPA has a long history of charitable and educational activities. In 2012, the SDPA established a philanthropic task force, which transformed into the Philanthropic Committee in 2013 to promote the desire of its members to engage in fund raising and awareness of dermatologic disease treatment and cures.
The success of these SDPA's charitable activities led the organization's leaders to establish the DPAF in 2015. Trustees of the DPAF have targeted the following charitable groups as worthy philanthropic projects to provide financial and volunteer support.
Patient Advocacy Organizations
Disease Research Organizations
Patient Support Organizations
Click here for information about upcoming DPAF events.
Organizations We Support
The DPAF Board of Trustees explores and research organizations to support which meet the needs of our mission and philanthropic goals. We will list organizations we have pledged support below as they are confirmed. We are pleased to be supporting and contributing to each of these fantastic organizations!
CAMP WONDER

 – Camp Wonder is located in California is hosted by The Children's Skin Disease Foundation (CSDF) and offers children with chronic skin conditions can get a week of wonder. Medical staff is available around the clock to ensure all children have the opportunity to participate.

Camp Discovery

– Camp Discovery is run by the American Academy of Dermatology and provides kids living with skin diseases a one-of-a-kind experience. The DPAF supported two children to attend Camp Discovery in 2016. 
Contributing Organizations
We invite 501c3 non-profits that advocate for dermatology patients and dermatologic disease research to contact the DPAF about working with your organization on projects of mutual interest.
Your contribution to the Dermatology PA Foundation will be used to continue our philanthropic outreach with patient advocacy groups and to fund research and scholarships for dermatology PAs or our patients. Every contribution is worthwhile in our endeavors to improve the practice of dermatologic patient care by PAs and other medical professionals.
The DPAF is a 501c3 non-profit organization, and your donations are tax deductible.
Ways you can contribute
[olimometer id=2]
Monetary gift
Individuals and small organizations or nonprofits are invited to contribute monetary gifts to the support the DPAFs strategic and philanthropic goals. Monetary donations are tax-deductible and can be made online by credit card or by check. Click here for more information about donor levels and payment options.
In-kind donation
The DPAF will be hosting events for which in-kind donations can be contributed such as silent auctions. Other forms of in-kind donations, such as services and volunteer support, can be discussed with DPAF staff and trustees. Click here for more information about upcoming events for which in-kind donations are being solicited.
A special thank you to our friends and partners who kindly donated their photos for use in our marketing materials and website.
In-memory donation
Contributing to the DPAF in memory of a family member, colleague, or friend is a beautiful way to ensure their memory will live on and go towards increased awareness and education of dermatologic disease treatment and cures. Contact us to discuss ways to contribute to an endowment or in memoriam for a family member or colleague.
Corporate contribution
Corporations are invited to sponsor the DPAFs programs, events and research as part of their annual giving programs. Click here for more information about donor levels and payment options
Support us While you shop! 
AmazonSmile: Help support the DPAF every day while you shop!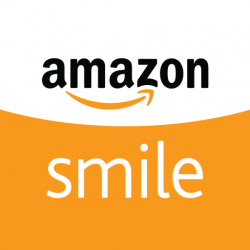 The DPAF is a proud participant in AmazonSmile. The AmazonSmile program is a simple and automatic way for you to support the DPAF every time you shop, at no extra cost to you.
Select 'Dermatology PA Foundation' as your charity of choice on AmazonSmile. AmazonSmile is the same the Amazon you already use, except they also contribute .05% of every purchase to the DPAF, An easy and great way to make an impact one purchase at a time.
You Shop.
Amazon Donates.
Support the DPAF mission by choosing us as your charity of choice for personal purchases and purchases made by your practice.