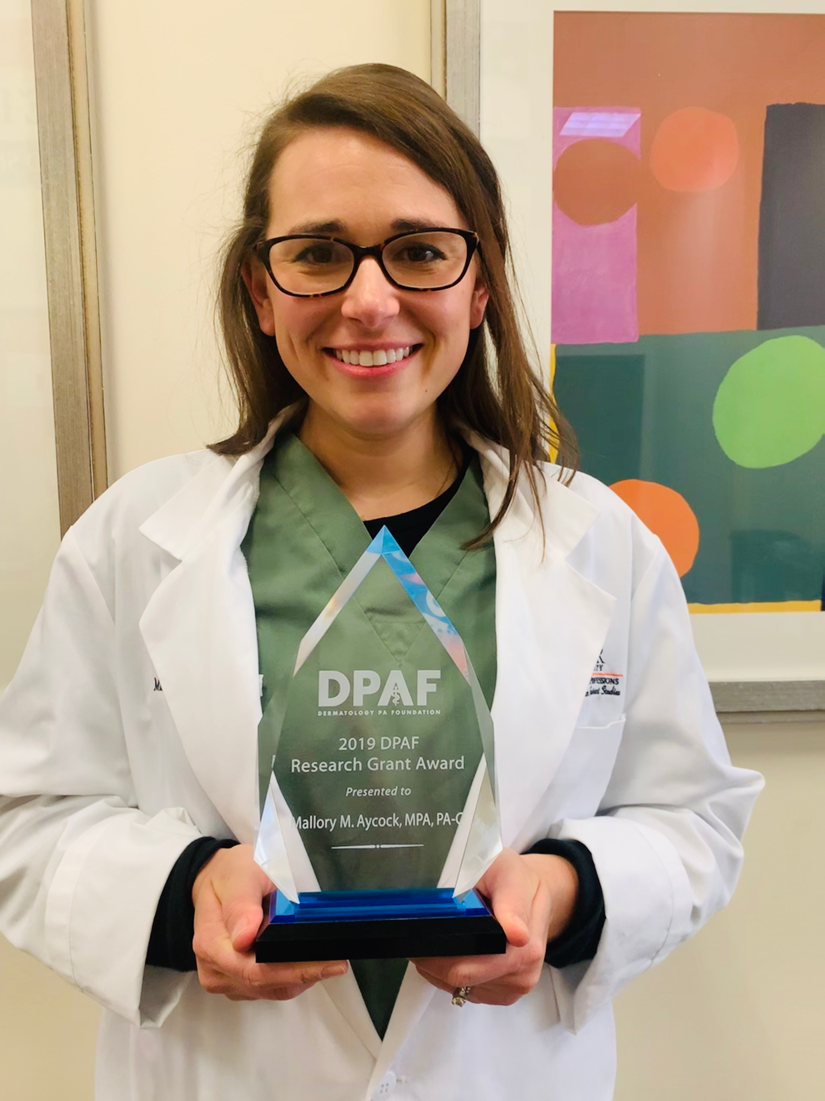 Mallory Aycock, MPA, PA-C was awarded the 2019 DPAF Physician Assistant Research Grant to evaluate the effectiveness of online dermatology training technology in improving the understanding of dermatologic diagnoses among as PAs and PA students.
Her innovative project, entitled "Evaluating the Use of Supplemental Training Technologies in Dermatology Education" focuses on the use and effectiveness of an interactive learning technology platform that adapts with individual learners as they progress through learning modules.
The goal of this supplemental training is to improve the understanding of dermatologic diagnoses, as well as accuracy in diagnosis for skin conditions and lesions among PAs. Additionally, this project aims to expand the knowledge and practice of dermoscopy for PA students and practicing PAs to have additional diagnostic resources when evaluating patients, ideally leading to improved dermatologic patient care.
Prof. Aycock also anticipates participating in this timely and important training will improve the confidence of PAs evaluating dermatologic conditions in all fields of medicine, ultimately ensuring PAs can provide better dermatologic care.