As a proud supporter, the DPAF is thrilled to have been able to make a monetary contribution to Camp Wonder as well as to be able to send a PA to serve as a volunteer.
Our volunteer PA, Krista Smith, PA-C, experienced firsthand how Camp Wonder provides kids with skin diseases a safe space to have fun and be a kid while having the full medical attention around the clock.
"Imagine a place, a refuge, an escape from the daily hardship that you experience; that is what Camp Wonder is." – Krista Smith, PA-C
Check out the full letter she shared with us about her experience –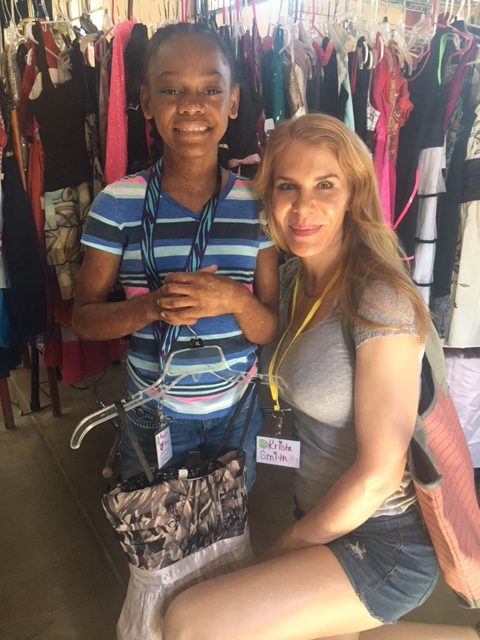 "Camp Wonder," hearing the name alone, begs the question, "What is Camp Wonder all about?" That is precisely what I am excited to share, given that I recently returned from the camp and was able to experience the "wonder" of it all firsthand.
Imagine that you are a kid or adolescent, faced with a rare, debilitating, and possibly fatal skin disease, that you live with on a daily basis, always present, and incurable. Not only do you feel it's constant presence, often experiencing excruciating pain, burning, itching, dry eyes, trouble swallowing, blisters, etc. It is visible, staring you in the face every time you look in the mirror or down at your very own hands. This is not a hidden disease; it is not only there for you to see, but it also there for the world to see, and there is no hiding from it or running from it. Meanwhile, as you suffer the physical effects, you are also unable to escape the stares, the avoidance of others, the questions, the bullying, and often the isolation that comes from it. Our skin, our largest organ, meant to protect us from harm, yet causing us physical and emotional pain.
Now imagine a place, a refuge, escape, from the daily hardship that you experience. A place where you can be yourself and be seen, liked, admired, respected, and celebrated for what is inside your heart, and not what you look like on the outside. Where you can play carnival games, eat cotton candy, swim, do arts and crafts, make s'mores, perform skits or a talent show, go on a scavenger hunt, climb the rock wall, ride horses, and go to the prom. All in one week, in a safe, caring, and judgment free environment. Where you see tears replaced by smiles, hearts being healed, strong friendships being made, bonds that will never be broken and where acceptance and love are the norm….That is what Camp Wonder is.
I had the privilege and honor of volunteering this year at Camp Wonder, as part of the medical team, on behalf of the Dermatology PA Foundation (DPAF) and Society of Dermatology Physician Assistants (SDPA). The DPAF is a wonderful nonprofit organization, whose mission is to provide education, research to dermatology PAs, as well as to help derm PAs expand philanthropic activities to help and give back to others.
I first heard about Camp Wonder, from Dr. Stefani Takahashi, who is the medical co-director of the camp, (along with Dr. Jenny Kim), who was my supervising physician from 2007-2013.  I witnessed firsthand, the excitement and passion she had for the camp.  She frequently would talk about stories of camp and showed me pictures, and as I would listen and I observed her love for the camp, my interest grew.
At that time I had two young boys that made it difficult to leave for a week, but I always knew it was not "if," but "when" I would be able to volunteer.
This year, it became possible for me, to go, and with my family's unwavering support behind me, I set off to experience Camp Wonder for myself.
Admittedly, I was a little nervous. Even with 14 years working as a dermatology PA-C behind me, I knew that there would be skin conditions that I had never seen in real life, but had only read about in text books, such as ectodermal dysplasia and Netherton syndrome. I was worried I wouldn't know what to do, or how I could help, but my worries were quickly absolved once I arrived and met the kind medical staff whose hearts were bigger than life itself, and they were not worried about my scope of knowledge, but instead, only that I was there to help.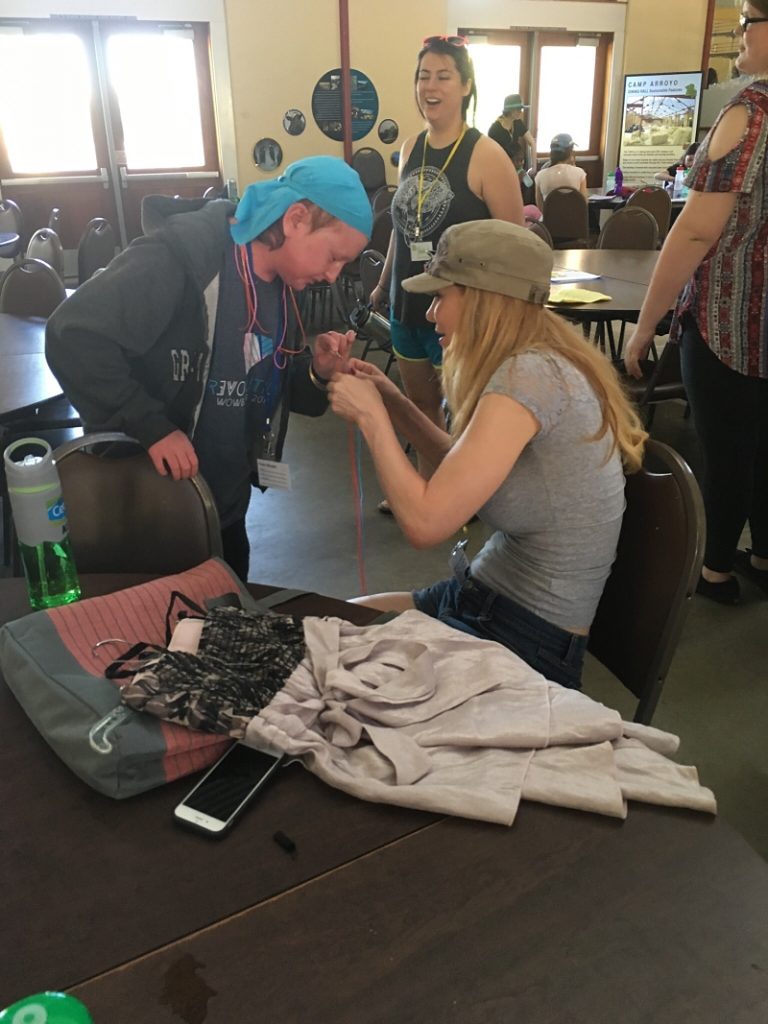 Though I felt a little green, my motto was "put me to work," and before I knew it, I was learning the ropes about how the "med shed" operates, how to do GI-tube feedings, and what I would expect during a 3 hour dressing change for the campers with Epidermolysis Bullosa (EB).
From the get go, I was greeted with lots of friendly smiles and sensed the sincerity of all the people volunteering, from the administration, the doctors, the camp counselors, to the nurses, and residents. I got to spend some time getting to know Francesca Tenconi, the Chairman of the camp and learned of her journey with a rare skin disease, and how that shaped who she is and her passion for founding Camp Wonder.
The length of time also struck me, many of the volunteers and campers many of whom are now counselors, had been involved with the camp. It was not unusual to hear that many such volunteers, had been coming back annually, since the camp's inception.
The moment I began seeing the campers arrive I experienced firsthand why volunteers come back year after year. Seeing the smiles on the faces of the campers, and hearing the excitement in their voices, was all it took. It took all but a minute, and I was sold for life.
The week was filled with so many activities, and special moments, however, there were two that stood out to me and can't help but want to highlight and share.
The first, was when a ten-year-old girl, named Amaya, was trying to pick out her prom dress, on the rack of donated dresses (which is another wonderful testimony of the camp and all those involved!), but she was having a hard time finding one that fit. She looked sad and discouraged; she wanted to give up. However, a kind resident named Dorota, and I were determined to help her find something that she liked and felt special in, for the Prom, that would be held at the end of the week. After some searching, Amaya finally found the dress. However, the straps were too long for her. Given that I can suture, I offered to sew the straps for her so that it would fit her properly. She was so grateful, and for the first time I saw her sigh a sigh of relief, and she gave a big smile. On a grand scale, my actions were not much, but sometimes it is those little moments and the small things that make your heart swell up with joy. Knowing that doing a little something extra for her, was all it took to make her feel confident for her Prom, and for me, being part of that what priceless.
Another memorable moment for me was getting to see the kids participate in karaoke. It was a hot day, right after lunch and several of the campers were seeking refuge from the heat, and hanging out in the activities center. I grabbed the karaoke machine, and turned it on, disco lights flashing and all, and started taking song requests. At first, several of the campers just listened to the music, and held the microphone, shyly singing, when all of the sudden, a girl named Lexi, took the stage stole the show. She got the party started by singing "Party in the USA," all the while, dancing, and smiling ear to ear. Her energy was contagious, and before you knew it, the whole audience was clapping along and singing too. After her performance, the excitement for karaoke grew, and it became a hit, and many songs were sung and dancing broke out for a great deal of time. Many of the campers asked for karaoke the next day and no one was shy after that. It was a huge hit. Lexi stole the show and my heart!!!
I came home from camp with stories upon stories like the ones I described above, but until you experience it for yourself, it is just a story, and it is impossible to describe the "wonder" of it all until you are part of it firsthand.
I cannot encourage you enough to volunteer and make your own stories at Camp Wonder, by making a difference in the life of someone today! I am better because of Camp Wonder and will be forever changed.
Until next year Camp Wonder…I'll be seeing you again!
-Krista S.
The DPAF is so grateful to Krista and all of our supporters who make it possible for us to contribute to Camp Wonder as well as our many other philanthropic activities. As part of our contribution to Camp Wonder, the SDPA was able to send two volunteer PAs to the 2017 Camp Wonder from June 18-24, 2017.
Want to contribute to our next Silent Auction? | If you would like to contribute items towards our silent auction, the proceeds of which help to fund our Camp Wonder initiatives, please send an email at admin@dermpafoundation.org. We will be happy to assist you through the process. All donations will be considered in-kind, and donors will be provided with a letter of acknowledgment for their tax records.
We have many other philanthropic events planned this year. Be sure to follow us on Twitter and Facebook to stay up to date!