Board of Directors
The DPAF is run by a dedicated team of volunteer leaders working within the field of dermatology.  The Board of Directors are comprised of a Chair, Treasurer/Secretary, Vice Chair, and four Directors at Large.

CHAIR | Renata Block, MMS, PA-C

Renata was born and raised in Chicago, Illinois, and has been specializing in dermatology since 2003. She became active in her state affiliate in 2009 and served as President of the Illinois Society of Dermatology Physician Assistants (ISDPA) from 2010–2013. From 2013–2017 Renata served as the SDPA Constituent Relations Chair to assist other states in forming affiliates with the SDPA. She currently serves as a Director At Large on the SDPA Board. Renata has a Master's in Medical Science in Physician Assistant Studies from Midwestern University in Downers Grove, Illinois. Before beginning her education as a Physician Assistant, she received an undergraduate degree with honors in Biology/Pre-Med with dual minors in Chemistry and Psychology from Roosevelt University in Chicago. She believes being active in leadership is important to educate the public on the importance of dermatology PAs and their role in healthcare.
VICE-CHAIR | Lauren Miller, MPAS, PA-C
Lauren graduated summa cum laude from Jacksonville State University, earning her Bachelor of Science degree in Biology and Chemistry. She went on to graduate from University of Alabama at Birmingham with a Master's in Physician Assistant Studies. She has been practicing exclusively in the field of Dermatology since her graduation in 2008.Lauren currently practices in Gadsden, Alabama serving patients from the area in which she was raised. Over the past 13 years, she has spent a great deal of time carving out a niche in her career and has a deep passion for conditions such as psoriasis and atopic dermatitis. Lauren enjoys sharing her passion and knowledge with colleagues and the future of our profession through her roles as a preceptor and Industry speaker. This is Lauren's third year on the SDPA Board of Directors. Prior to her current role as President-elect, she served as Secretary Treasurer and Director at Large. Lauren is honored to be a founding board member of the Alabama Society of Dermatology Professionals. She served as CME Chair from 2017-2021.
Lauren is committed to supporting her colleagues and advocating for the PA profession through her leadership roles.
DIRECTOR | Francine Phillips, MPAS, PA-C
Born and raised in Florida, Francine is a Dermatology Physician Assistant at Florida Medical Clinic in Land O' Lakes. She received a Master of Science in Physician Assistant Studies at A.T. Still University in Arizona. Francine initially became involved with the SDPA through her participation on the Membership Committee, eventually serving as Co-Chair and then Chair. Francine assumed her first term as Director At Large on July 1, 2019. Francine is involved in leadership because she feels it is a way to give back to the profession she loves. She enjoys running, playing the piano, CrossFit, and spending time with her husband, son, Labrador Retrievers, and Alpaca. 
SECRETARY/TREASURER | Laura Bush, PA-C
Laura has been a PA for 29 years. She graduated from the University of Central Florida, Emory University, and most recently obtained her Doctor of Medical Science from the University of Lynchburg. Laura has worked in emergency medicine, family practice, and for the last 16 years dermatology. She finds professional reward in serving patients within her community. Laura served as treasurer for the Georgia Dermatology Physician Assistants for six years.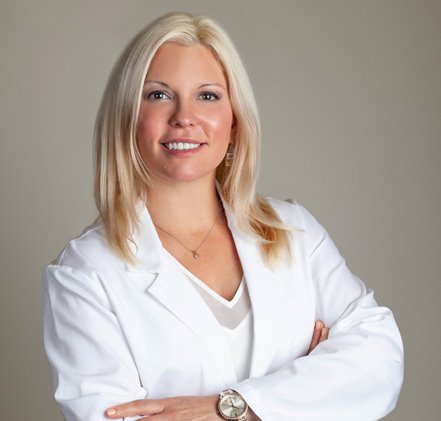 DIRECTOR | Amber Blair, MMS, PA-C
Amber has a unique and diverse background in healthcare spanning more than a decade. She graduated Summa Cum Laude from the University of Central Florida's CardioPulmonary Science Program, worked in the NICU, and then graduated Cum Laude from Nova Southeastern University's Master's in Medical Science in Physician Assistant Studies program. Upon completion of this program, she quickly found her home in dermatology and hasn't looked back! Amber currently resides and practices in Winter Park, Florida, alongside a fellowship-trained MOHS surgeon. While she has a passion for skin cancer surgery, she thrives on running a high-volume medical, surgical, and cosmetic dermatology practice. 
Additionally, she holds the Director at Large position for the Florida Society of Dermatology Physician Assistants (FSDPA), is an adjunctive professor for Nova Southeastern University's Physician Assistant program, serves as a preceptor for Physician Assistant students interested in dermatology, and holds a seat on the MAUI Derm NP/PA conference scientific advisory board. In 2016, Amber became actively involved in the SDPA, working as the host of Dermcast TV, and enjoys the opportunity to meet with and interview key opinion leaders in the industry. Amber is truly passionate about her patients and the field of dermatology and believes in the power and importance of giving back.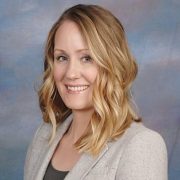 DIRECTOR  | Kristin Rygg, MPAS, PA-C
Kristin graduated from the University of Florida College of Medicine in 2008, where she earned her Master's in Physician Assistant Studies. She spent seven years practicing as a Hospitalist PA before switching to Dermatology in 2015. Kristin is currently both a Trustee at Large for the Dermatology Physician Assistant Foundation (DPAF) and the Secretary for the Colorado Society of Dermatology Professionals (CSDP). She previously served as a Director at Large for the FSDPA. Kristin was voted SDPA Committee Member of the Year in 2020, and she's thrilled to be the SDPA Membership Committee Chair.

DIRECTOR  | Keri Squittieri, PA-C
Keri is board certified by the NCCPA and a practicing Physician Assistant at Dermatology Care of Charlotte in Charlotte, North Carolina. She graduated Cum Laude from Hodges University in Naples, Florida, with a Bachelor's Degree in Science and went on to receive her Master's in Medical Science in Physician Assistant Studies at Nova Southeastern University. As a student, Keri became an SDPA Member, as she has always had a passion for the dermatology field. Keri has since earned Diplomate status with the SDPA. She is also a member of American Academy of Physician Assistants, GDPA, and North Carolina Medical Society.
Keri is president of the Queen City Dermatology Association and specializes in medical, surgical, and cosmetic dermatology. She enjoys precepting PA students from local PA schools in North Carolina and regularly volunteers performing skin cancer screenings in her community. Keri is excited to take on a leadership position with the SDPA to give back to the profession and encourage others to do the same. When she is not working, Keri enjoys traveling with her husband and two children.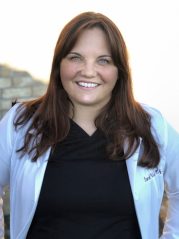 DIRECTOR  | Sarah Vicari, PA-C
Sarah graduated from Ripon College in Ripon, Wisconsin in 2003 with a Bachelor's Degree in Chemistry-Biology and serves as a member of Beta Beta Beta Biology honor society. She graduated with a Master's Degree in Physician Assistant Studies from Midwestern University in Downers Grove, Illinois. She then worked in dermatology for eight years in Gurnee, Illinois, before moving back to Wisconsin to work for Forefront Dermatology in late 2015. Outside of work, Sarah enjoys spending time with her husband and three boys, traveling, and reading. She looks forward to dedicating her time as a member of the Board of Trustees member in the Dermatology PA Foundation.
---
FOUNDATION DIRECTOR  | Christine Ward, MS, PMP, CAE
Christine joined the SDPA in 2019 and is responsible for advancing strategic innovation for the organization. She has over 20 years of association management leadership within nursing regulation, education and women's oncology. A proponent for ethical and visionary governance, she is recognized for expertise in delivering strong revenues, generating growth, driving turnarounds and building organizational value. Her mantra is "Let's find a way."
She is a Certified Association Executive and holds the Project Management Professional credential.