Board of Directors
The DPAF is run by a dedicated team of volunteer leaders working within the field of dermatology.  The Board of Directors are comprised of a Chair, Treasurer/Secretary, Vice Chair, and four Directors at Large.

CHAIR | Renata Block, MMS, PA-C

Renata was born and raised in Chicago, Illinois, and has been specializing in dermatology since 2003. She became active in her state affiliate in 2009 and served as President of the Illinois Society of Dermatology Physician Assistants (ISDPA) from 2010–2013. From 2013–2017 Renata served as the SDPA Constituent Relations Chair to assist other states in forming affiliates with the SDPA. She currently serves as a Director At Large on the SDPA Board. Renata has a Master's in Medical Science in Physician Assistant Studies from Midwestern University in Downers Grove, Illinois. Before beginning her education as a Physician Assistant, she received an undergraduate degree with honors in Biology/Pre-Med with dual minors in Chemistry and Psychology from Roosevelt University in Chicago. She believes being active in leadership is important to educate the public on the importance of dermatology PAs and their role in healthcare.
VICE-CHAIR | Lauren Miller, MPAS, PA-C
Lauren graduated summa cum laude from Jacksonville State University, earning her Bachelor of Science degree in Biology and Chemistry. She went on to graduate from University of Alabama at Birmingham with a Master's in Physician Assistant Studies. She has been practicing exclusively in the field of Dermatology since her graduation in 2008.Lauren currently practices in Gadsden, Alabama serving patients from the area in which she was raised. Over the past 13 years, she has spent a great deal of time carving out a niche in her career and has a deep passion for conditions such as psoriasis and atopic dermatitis. Lauren enjoys sharing her passion and knowledge with colleagues and the future of our profession through her roles as a preceptor and Industry speaker. This is Lauren's third year on the SDPA Board of Directors. Prior to her current role as President-elect, she served as Secretary Treasurer and Director at Large. Lauren is honored to be a founding board member of the Alabama Society of Dermatology Professionals. She served as CME Chair from 2017-2021.
Lauren is committed to supporting her colleagues and advocating for the PA profession through her leadership roles.
SECRETARY/TREASURER | Laura Bush, PA-C
Laura has been a PA for 29 years. She graduated from the University of Central Florida, Emory University, and most recently obtained her Doctor of Medical Science from the University of Lynchburg. Laura has worked in emergency medicine, family practice, and for the last 16 years dermatology. She finds professional reward in serving patients within her community. Laura served as treasurer for the Georgia Dermatology Physician Assistants for six years.
DIRECTOR | Francine Phillips, MPAS, PA-C
Born and raised in Florida, Francine is a Dermatology Physician Assistant at Florida Medical Clinic in Land O' Lakes. She received a Master of Science in Physician Assistant Studies at A.T. Still University in Arizona. Francine initially became involved with the SDPA through her participation on the Membership Committee, eventually serving as Co-Chair and then Chair. Francine assumed her first term as Director At Large on July 1, 2019. Francine is involved in leadership because she feels it is a way to give back to the profession she loves. She enjoys running, playing the piano, CrossFit, and spending time with her husband, son, Labrador Retrievers, and Alpaca.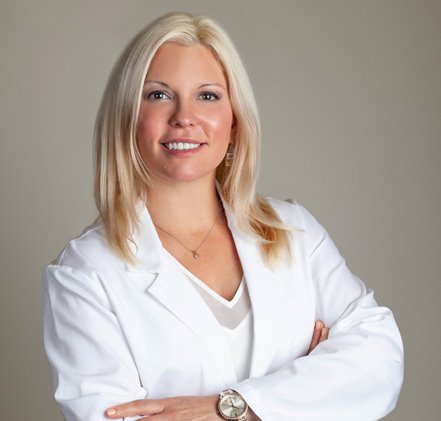 DIRECTOR | Amber Blair, MMS, PA-C
Amber has a unique and diverse background in healthcare spanning more than a decade. She graduated Summa Cum Laude from the University of Central Florida's CardioPulmonary Science Program, worked in the NICU, and then graduated Cum Laude from Nova Southeastern University's Master's in Medical Science in Physician Assistant Studies program. Upon completion of this program, she quickly found her home in dermatology and hasn't looked back! Amber currently resides and practices in Winter Park, Florida, alongside a fellowship-trained MOHS surgeon. While she has a passion for skin cancer surgery, she thrives on running a high-volume medical, surgical, and cosmetic dermatology practice.
Additionally, she holds the Director at Large position for the Florida Society of Dermatology Physician Assistants (FSDPA), is an adjunctive professor for Nova Southeastern University's Physician Assistant program, serves as a preceptor for Physician Assistant students interested in dermatology, and holds a seat on the MAUI Derm NP/PA conference scientific advisory board. In 2016, Amber became actively involved in the SDPA, working as the host of Dermcast TV, and enjoys the opportunity to meet with and interview key opinion leaders in the industry. Amber is truly passionate about her patients and the field of dermatology and believes in the power and importance of giving back.
DIRECTOR  | Holly Glover, MPAS, PA-C, MBA
Holly has been a practicing dermatology physician assistant since 2013, currently serving patients at the Dermatology and Skin Cancer Surgery Center in Waxahachie, TX. She is honored to advocate for SDPA constituents and our profession at the AAPA national level meetings by addressing Derm PA concerns and advancing Derm PA interests. Dermatology physician assistants face many key issues regarding our scope and practice, reimbursement, relationship with dermatologists and public perception of our role in providing care. She believes it is vital for each SDPA member to be informed on the current issues, and equally important that each member has a voice in response to those issues.
DIRECTOR  | Elizabeth Otter, MPAS, PA-C
Elizabeth graduated cum laude from Michigan State University, earning her Bachelor of Science degree in 2002. Liz graduated from Chatham College with a Master's in Physician Assistant Studies in 2005. Upon graduation, she worked in Emergency and Urgent Care Medicine for three years before finding her home in Dermatology. Liz lives and works in Murfreesboro, Tennessee where she practices medical, surgical, and cosmetic dermatology. Liz and her husband are transplants to Tennessee from Michigan since 2007, where they have since made a home with their two boys. She enjoys skiing, biking, hiking, and spending time in Nashville taking in live music.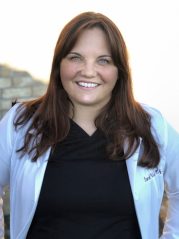 DIRECTOR  | Sarah Vicari, PA-C
Sarah graduated from Ripon College in Ripon, Wisconsin in 2003 with a Bachelor's Degree in Chemistry-Biology and serves as a member of Beta Beta Beta Biology honor society. She graduated with a Master's Degree in Physician Assistant Studies from Midwestern University in Downers Grove, Illinois. She then worked in dermatology for eight years in Gurnee, Illinois, before moving back to Wisconsin to work for Forefront Dermatology in late 2015. Outside of work, Sarah enjoys spending time with her husband and three boys, traveling, and reading. She looks forward to dedicating her time as a member of the Board of Trustees member in the Dermatology PA Foundation.
---
FOUNDATION DIRECTOR  | Harvey Tillipman, MBA, MSW
Harvey Tillipman provides management and consulting services to non-profit organizations and associations as well as for-profit organizations. In over 30 years of practice, he has managed and consulted with more than 25 companies and organizations whose annual budgets ranged from under $1 million to over $40 million. He has served as a consultant or interim for the positions of Chief Executive Officer, Executive Director, Chief Operating Officer and Chief Financial Officer. Harvey's recent interim executive positions include the American Medical Directors Association, American Association of Colleges of Osteopathic Medicine, American Society of Human Genetics and Quince Orchard Psychotherapy. He holds an MBA and MSW.